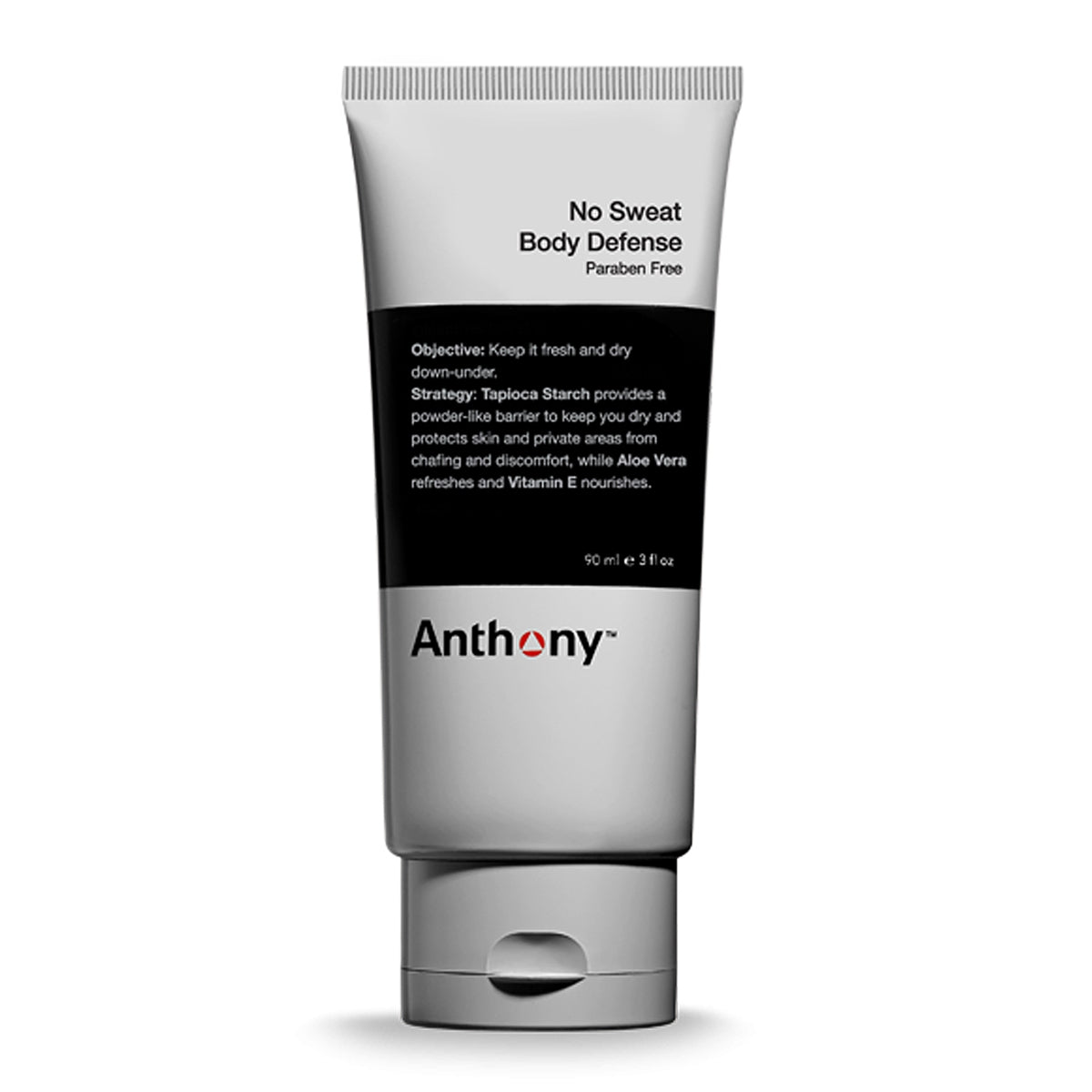 Anthony Logistics - No Sweat Body Defense
Objective: Keep it fresh & dry down under.
Strategy: Tapioca Starch provides a powder-like barrier to keep you dry. Protects skin and private areas from chafing and discomfort, while Aloe Vera refreshes and Vitamin E nourishes.
A unique no-mess, cream-to-powder formula made with Tapioca Starch is a natural, talc-free alternative with a smooth, lightweight powdery finish. Enriched with Aloe Vera that soothes and refreshes, Macadamia Nut Oil Extract that delivers superior moisture and glide, and Glycerin that acts as a nourishing skin conditioner.
Shop worry free knowing you can return it to us within 30 days of receipt for a FULL REFUND.
For more information and any exceptions, please see the Returns & Exchanges page.